DUE TO THE WEATHER, OUR TOURNAMENT ON Thursday, September 29, 2022 IS CANCELLED.
The club will be closed Tuesday through Friday. Normal hours and activities will resume on Saturday.
See you at our next tournament on Thursday, October 6, 2022.
Welcome to Clearwater Shuffleboard Club
Clearwater Shuffleboard Club, Inc. (CSC) is a Not-For-Profit 501(c)(3) Organization run by volunteers, providing training, tournaments and play in the sport of court shuffleboard to its Members and the communities of Pinellas and Western Pasco Counties at our premier facility in Clearwater, Florida. Membership donations and Sponsorships enable us to purchase and maintain equipment, run tournaments, offer training programs, and host our other educational events and programs.
One of the largest shuffleboard venues in the country, CSC boasts 26 indoor covered courts, and another 26 semi-shaded outdoor courts. It has proudly hosted International Shuffleboard Association World Championships at its professionally maintained facility.
Open to both Members and non-members, anyone is welcome to come play at our shuffleboard facility at no charge during Open Play. Most Club Events are also at no charge to the public, including our Free Lessons. We have cue sticks available if you don't have your own. And there is always a Member or two around willing to show you how to play or teach you some strategy basics. Feel free to just drop in during the open hours.
Come and test your skills against both amateur and pro players, or beginners come take our free lessons! Spectators are welcome as well!
Rental of our facilities for business or private events is also available, including the clubhouse by itself or along with the courts and shuffleboard equipment.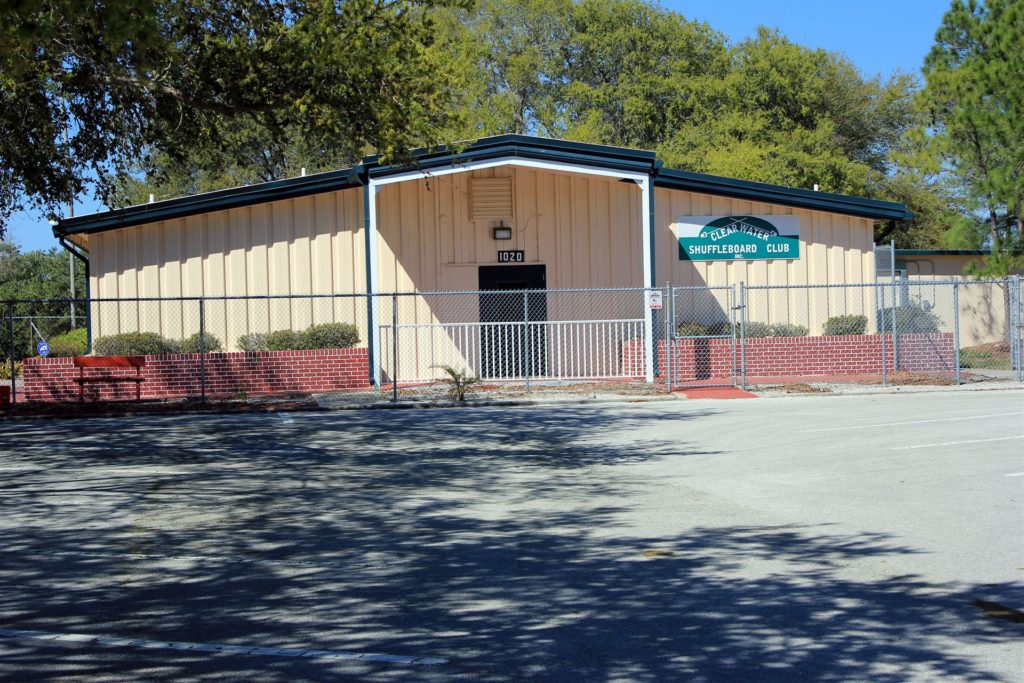 ---
Club Events
---
Week of Sep 18th
Sun

Sunday

Mon

Monday

Tue

Tuesday

Wed

Wednesday

Thu

Thursday

Fri

Friday

Sat

Saturday

September 18, 2022

(1 event)

All Day
September 16, 2022

COURTS CLOSED FOR MAINTENANCE

No shuffling! Courts will be closed for maintenance. Contact Jim if you want to volunteer to help.

September 19, 2022

September 20, 2022

September 21, 2022

(1 event)

Wednesday Shuffleboard Practice for Members

Open only to Members, for competitive practice. Non-members may stop in to find out more about shuffleboard or visit the Halls of Fame.

Wednesday Member Shuffleboard Practice

September 22, 2022

(1 event)

Thursday Summertime Shuffling

Free to Members; non-members $3.00 fee (free first time). We have cue sticks available if you don't have your own. Feel free to just drop in during the open hours.

Thursday Summertime Shuffling

September 23, 2022

(1 event)

Friday Shuffleboard Practice for Members

Open only to Members, for competitive practice. Non-members may stop in to find out more about shuffleboard or visit the Halls of Fame.

Friday Member Shuffleboard Practice

September 24, 2022

(1 event)

Saturday Social Shuffleboard Games

Come out for the fun competition!
Members free; non-members $3.00 (free first time); no prizes. Equipment provided.

Saturday Social Shuffleboard Games
---
---
---
---
Contact Us
---