Welcome to Clearwater Shuffleboard Club
Clearwater Shuffleboard Club is a Not-For-Profit 501(c)(3) Organization run by volunteers, providing training, tournaments and play in the sport of court shuffleboard to its Members and the communities of Pinellas and Western Pasco Counties at our premier facility in Clearwater, Florida. Membership donations and Sponsorships enable us to purchase and maintain equipment, run tournaments, offer training programs, and host our other educational events and programs. 
One of the largest shuffleboard venues in the country, CSC boasts 26 indoor covered courts, and another 26 semi-shaded outdoor courts. It has proudly hosted International Shuffleboard Association World Championships at its professionally maintained facility.
Open to both Members and non-members, anyone is welcome to come play at our shuffleboard facility. Most Club Events are at no charge to the public, including our Free Lessons and our Friday Night Fun Shuffle. We provide all equipment if you don't have your own. And there is always a Member or two around willing to show you how to play or teach you some strategy basics. Feel free to just drop in during the open hours or for any of our scheduled events.
Come and test your skills against both amateur and pro players, or beginners come take our free lessons! Spectators are welcome as well!
Rental of our facilities for business or private events is also available, including the clubhouse by itself or along with the courts and shuffleboard equipment.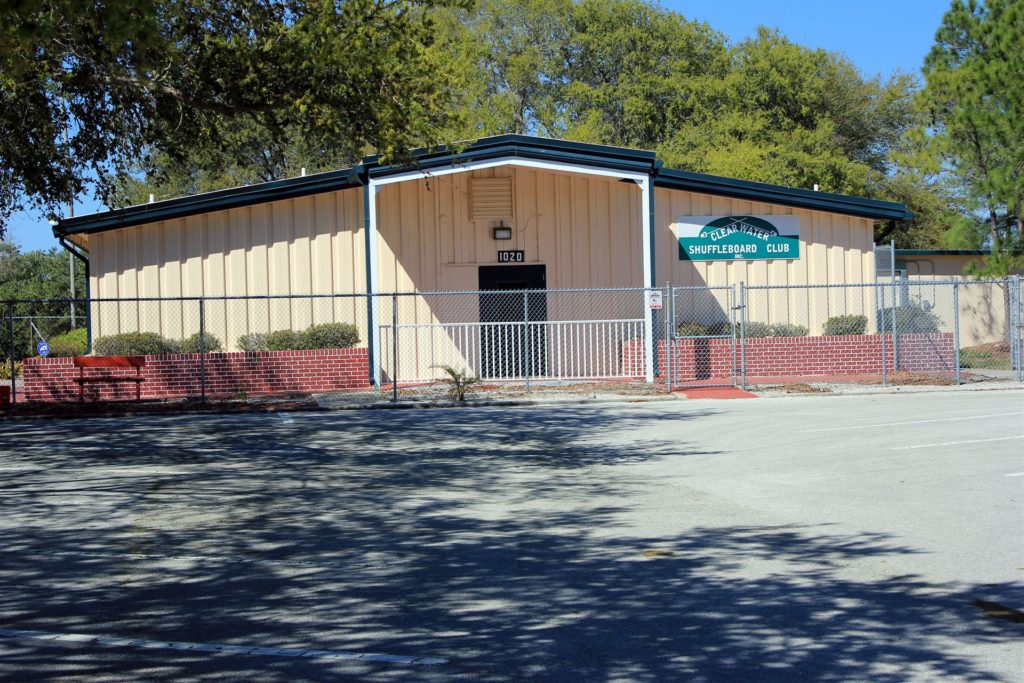 ---
Area Pro Draw Doubles
AR04 - Pro Draw Doubles Shuffleboard Tournament (No Points)
West Coast District Area tournament; Masters points only awarded. Both Pro and Amateur players may enter. Partners will be assigned by random draw. Registration opens at 8:00am and closes at 9:00am. $8.00/per player entry fee. Bring your own lunch. This tournament may run two days.
Clearwater Shuffleboard Club
1020 Calumet Street
Clearwater, FL 33755
(727) 446-3306
View Location


---
Club Events
---
---
---
---
Contact Us
---